Welcome to the Frogs' Cricket Club!
We are a friendly, wandering cricket club with a long and proud history. Our current fixture list includes games against a number of old boys' teams and other wanderers; including annual matches against the Cryptics, Wiltshire Queries, Devon Dumplings, Old Cranleighans and Stowe Templars. We play at a number of beautiful grounds around the south of England throughout the season, usually on a Sunday, and our Western Tour takes in some of the most spectacular cricketing venues in Devon and the south-west.
Take a look at our fixture list, learn about our club's history and get in touch with our match managers!
And you can now follow us on Twitter!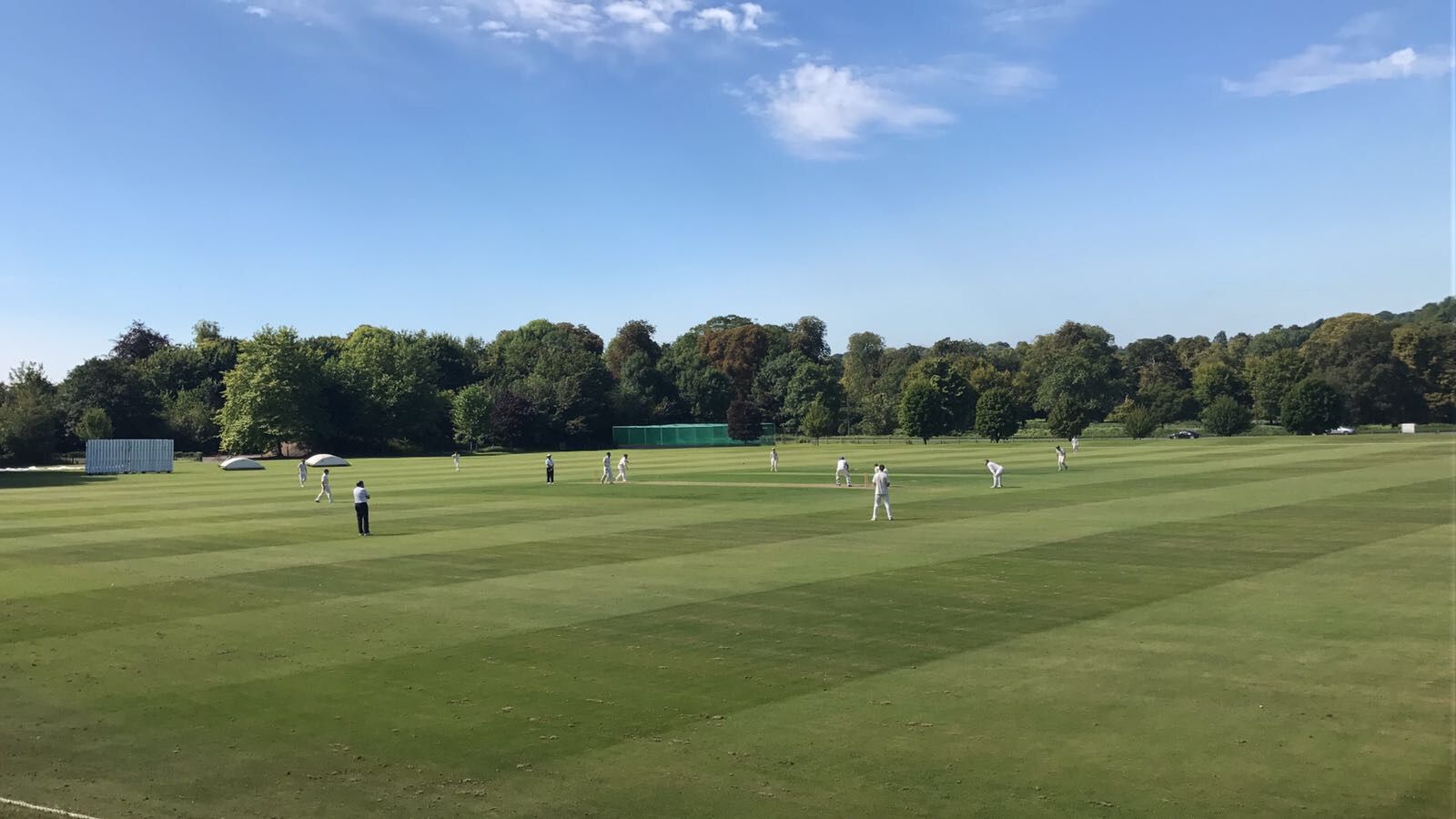 The Frogs on tour.
Frogs vs. Wiltshire Queries at Tidworth, Western Tour 2017.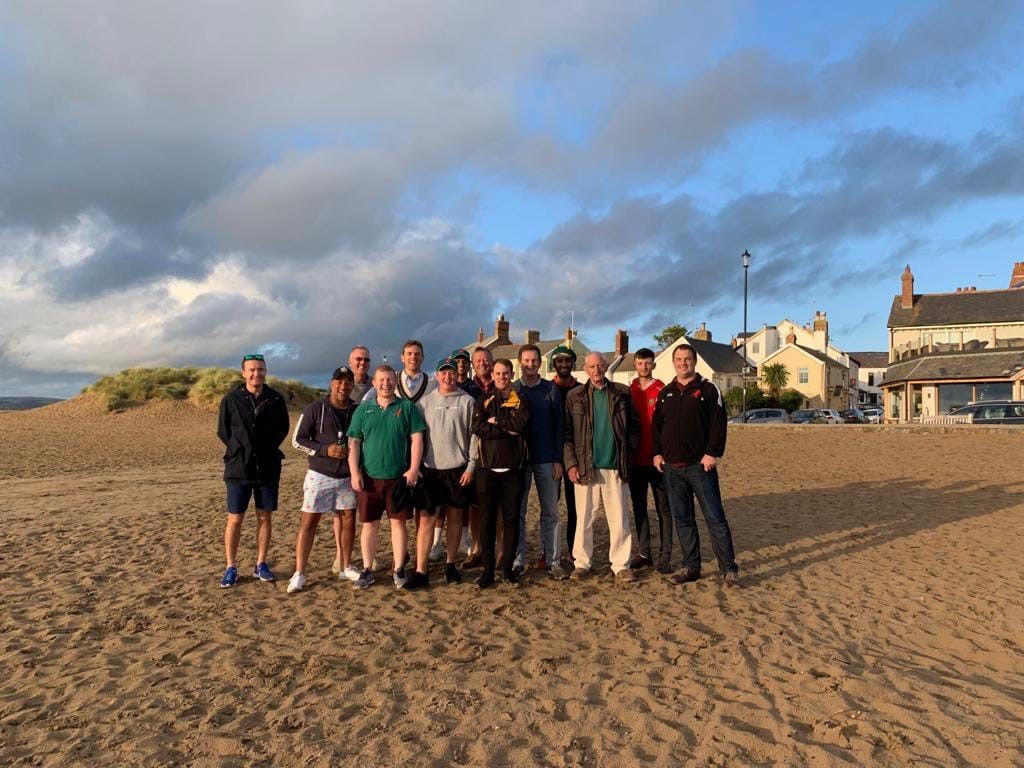 Frogs on the beach
The Frogs take in the scenary at Instow Beach before a delicious meal at the Boat House on the 2019 Western Tour.